Diciembre es el mes elegido para lanzar el disco 2017 de Godless.
A través de un post en el Facebook de Ricardo Lucas de Crypts of Eternity Zine/Label se informaba que el nuevo disco de Godless estaría disponible en el mes de diciembre. Si bien no se precisa la fecha exacta, se podría asumir que será en la primera quincena del mes.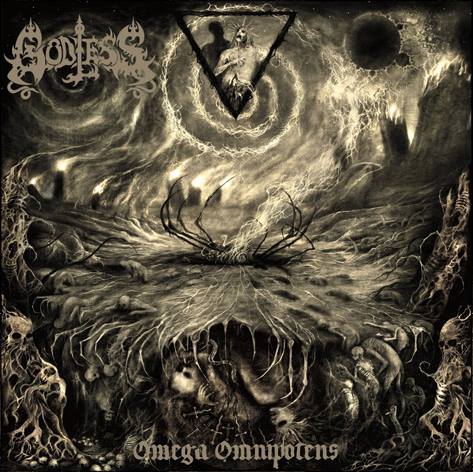 Post
"I'm really proud to announce one of our last releases from this year, the mighty Godless from Chile and their new EP opus called Omega Omnipotens, that will be out in December 2017 in DigiCD format.
Expect nothing but sepulchral Death Metal in its most obscure form".
Traduccion:
"Estoy muy orgulloso de anunciar uno de nuestros últimos lanzamientos del año, los poderosos Godless de Chile y su nuevo Opus EP llamdo Omega Omnipotens, que saldrá en diciembre de 2017 en formato DigiCD.
No esperen más que Death Metal sepulcral en su forma más oscura ".
Cabe destacar que este nuevo disco de Godless se llama Omega Omnipotens y fue grabado en DM6 Records Studio por Pablo Clares. El arte estuvo a cargo de Gaston Lobo Almirall y la diagramación por Heresie Graphics.
Omega Omnipotens está compuesto por:
I. Mors: Omegenesis
II. Mors: Acausal Continuity
III. Mors: The Verb, The Antinomy
IV. Onto-Thanatos: Dissolutio Perpetua
V. Onto-Thanatos: Horror Vacui
VI. Onto-Thanatos: The Sovereign Void
BLOG COMMENTS POWERED BY DISQUS