Self Deceiver es el nombre del larga duración 2017 de la banda de Death Metal Melódico Soulburner. 11 temas de intenso metal, en este su tercer álbum.
Soulburner es una banda que nace en el año 1997 en Concepción, de ellos recordamos la placa Flames of an Endless Disease del año 2014 y su anterior trabajo Blessed by Fire del 2008, siempre siguiendo la línea del Death Metal Melódico, aunque demostrando en casi 10 años desde su primer disco una clara madurez, a la que se le ha sabido sacar partido.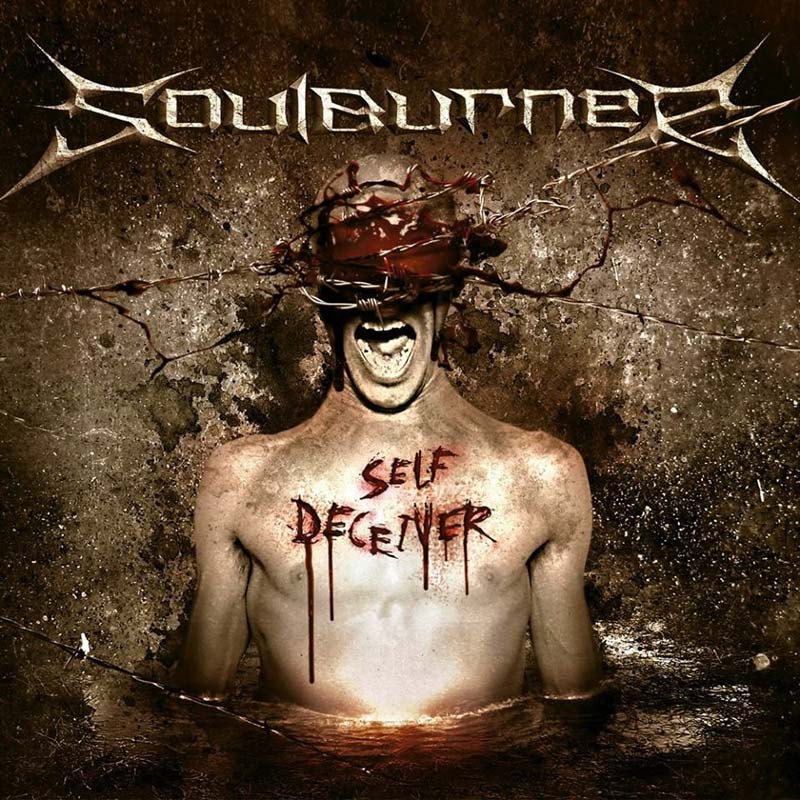 Ahora llega Self Deceiver su trabajo 2017, la cual es una placa que mantiene el estilo, por la cual la banda ha dedicado su vida, pero mostrando una notoria mejoría en materia compositiva. Si bien la energía desde su anterior trabajo se mantiene, se nota mayor dedicación por los detalles.
En Self Deceiver encontramos una fuerte influencia de bandas como Darkane, Illdisposed y At The Gate en acordes que sitúan y fuerzan a Soulburner a una suerte de encasillamiento, aunque notando la intención de imprimir algo más de potencia e identidad a una fórmula de por si sólida.
La banda mantiene una línea continua al pasar de los minutos, pero dando a la vez cierta dinámica al disco y no flaqueando en ningún momento lo que vuelve este trabajo algo que no agota por el exceso de repetición al escucharlo una y otra vez, sino que permitiendo apreciar cada vez más claramente la fuerza que la banda plasma en esta producción.
Este trabajo 2017 de Soulburner es un disco que sabe sacar partido a cada tema y que si se es amante de bandas como las que mencionábamos más arriba en este texto, se volverá poco a pesar de cubrir tres cuartos de hora.
Este es un disco que parte con fuerza y termina de la misma manera, no flaqueando en ningún momento, ni tampoco aminorando la marcha. Una placa amena que captura e invita constantemente a seguir el ritmo de la manera que sea, capturando la esencia del Death Metal Melódico de buena forma y desarrollándola de forma clara.
Este disco sale de la mano del sello nacional Australis Records en formato digipack incluyendo librillo en el que se encuentran las letras de todos los temas de este trabajo.
Self Deceiver fue grabado en Studio17 y Audiomotion Homestudio entre diciembre de 2015 y abril de 2016.
Soulburner actualmente está compuesto por:
René Fuentes: Voces.
Matías Guzmán: Bajo.
Daniel Campo: Batería.
Hans Haeger: Guitarras.
Ignacio Albarrán: Guitarras
Self Deceiver contiene los temas:
Silent Souls
Traitors of Humanity
Nowhere to Hide
Hateful Chambers
Enter to the Darkness
The Answers
Insight
A Blur of Dogma
Death Symphony
Seals of Iniquity
Blessed by Fire
Para más informacion sobre Soulburner pueden visitar su perfil de Facebook en https://www.facebook.com/soulburnermetal
BLOG COMMENTS POWERED BY DISQUS