Renegade aterriza con su segundo álbum en este primer semestre 2017, junto a Roland Grapow (Masterplan) ingeniero a cargo de la producción de la mezcla, álbum que será estrenado a finales de Julio del 2017.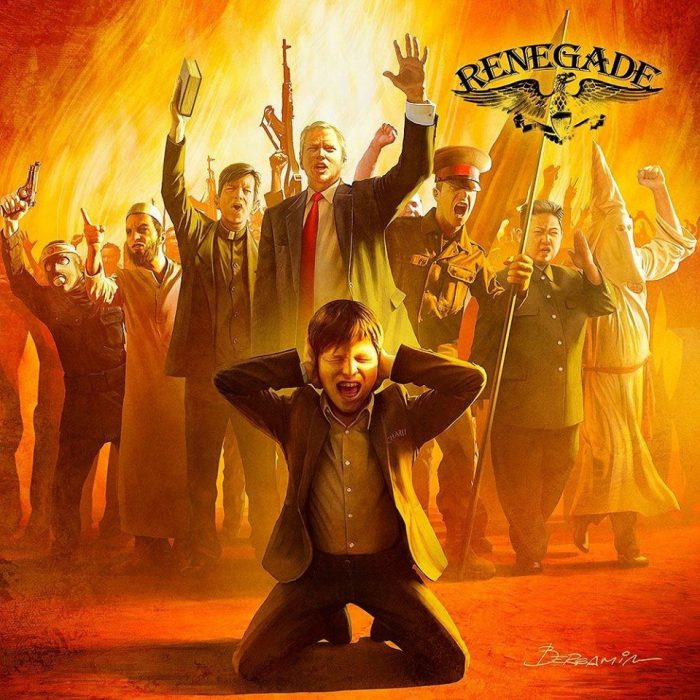 Renegade después de lanzar su álbum debut Wall of Memory en el 2016 y terminar dicho año con una gran presentación en Pulsar16, aparece con nuevo material que lleva por nombre "Given Work?" que bordeará los 50 minutos y contará con 9 temas, dentro de los cuales nos encontramos con una versión de "Insane" composición del vocalista Chileno Ronnie Romero (Lords of black y Rainbow)
El disco es grabado en estudio Santuario Sónico Chile y producido en sus mezclas en Slovakia Grapow Studios por el mítico Roland Grapow (Masterplan y ex Helloween) como también nuevamente el arte del disco estuvo a cargo de Claudio Bergamin diseñador de otras caratulas (Halrford, Rata Blanca, entre otros) el disco aborda una crítica a nuestra actual sociedad la cual ya se ve en su caratula.
Como aperitivo Roland Grapow nos envía un saludo e invitando a escuchar el single promocional "Given Work?", una pieza de 3 minutos de duración cargada de velocidad, potencia y ese sonido duro que caracteriza a la banda de Rock nacional conformada por Chris Ureta, Cristian Flores, Rodrigo Varela, Edgardo Gonzáles, Eduardo Espina.
Para más información, visiten la página web de Renegade (www.sitiorenegade.com) o el Facebook de la banda en www.facebook.com/RNGDE.
BLOG COMMENTS POWERED BY DISQUS