Bajo el nombre de Anfractuous, la banda de Death Doom, Weight of Emptiness, nos presenta su primer trabajo.
Weight of Emptiness aparece luego de la desintegración de una banda con cierto grado de notoriedad dentro del medio metalero chileno. Nos referimos a Twilight Mist. banda que se mantuvo funcionando hasta finales del año 2009. Luego de algún tiempo de receso y algunas dificultades para mantener la estabilidad en la formación por fin logran establecer una alineación con la que se lanza su primer adelanto llamado Anfractuous.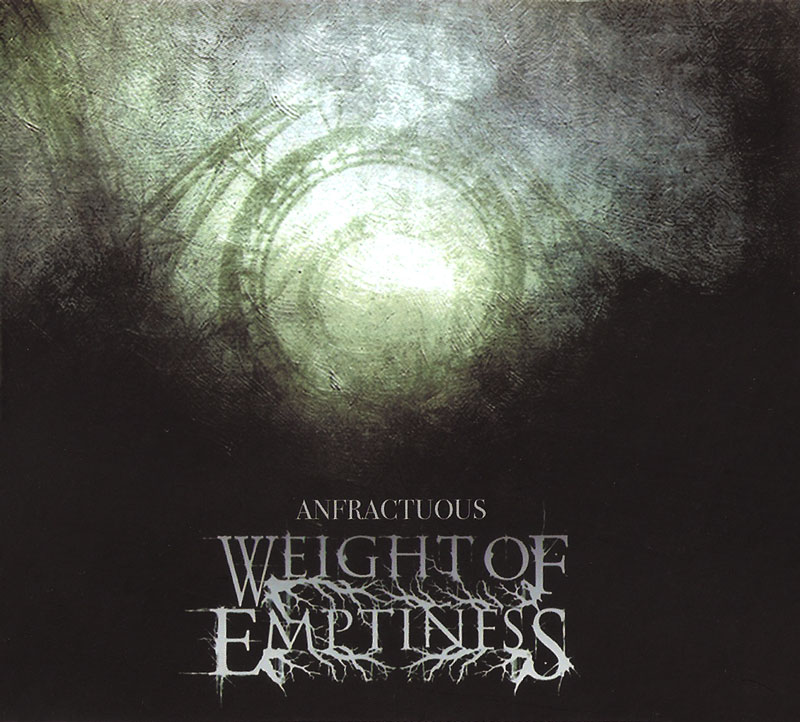 A la fecha en que este review era escrito, Weight of Emptiness se encontraba en los preparativos para lanzar su primer larga duración. Si ponemos a éste demo como referencia creo que en perspectiva podríamos esperar un muy buen disco, pero acá lo que nos congrega son los 4 temas que pertenecen a Anfractuous.
Explotando la veta del Death/Doom, Weight of Emptiness juega con la dureza y la suavidad en 4 temas que llevan al oyente de un lado a otro con pasajes mas calmos que se ven matizados con duras melodías que son recalcadas con las voces guturales de Alejandro Ruiz quien da una cuota de carácter a cada creación.
Behind the Masks es el punto de partida de este trabajo, presentándose como un tema duro que equilibra de muy buena forma la guturalización con pasajes cortos en las que voces limpias roban espacio. La conjunción de fusión y técnica que se plasma de la mano de sus guitarristas da a este demo un auspicioso inicio.
Si el primer tema de Anfractous llamó la atención, lo más seguro es que el resto de este trabajo no sea indiferente. Basado en una generosa porción de Death Metal Melódico y matizado en un denso Doom, sin dejar de lado una cuota de fusión, este demo logra captar el interés, no permitiendo fácilmente desprenderse del aura que emana.
4 temas y casi 24 minutos de demo es la carta de presentación de Weight of Emptiness. Un interesante inicio para esta banda de Death/Doom. Anfractuous es solo una muestra de lo que prontamente sabremos en su larga duración, pero por ahora esto es todo con lo que contamos.
Para más información se puede visitar el sitio web de la banda en http://www.weightofemptiness.com o su página en Facebook https://www.facebook.com/Weightofemptiness
BLOG COMMENTS POWERED BY DISQUS