De la mano del sello chileno Canometal Records aparece We all be Given… el cual es el primer larga duración de la banda de Doom/Death Metal Mourners Lament. Disco compuesto por 6 temas que hacen recordar a estandartes del Doom Metal en cada acorde.
Tuvieron que pasar nada menos que 9 años para que Mourners Lament volviera a dar señas de vida con un nuevo trabajo, desde su anterior EP Unbroken Solemnity del año 2008.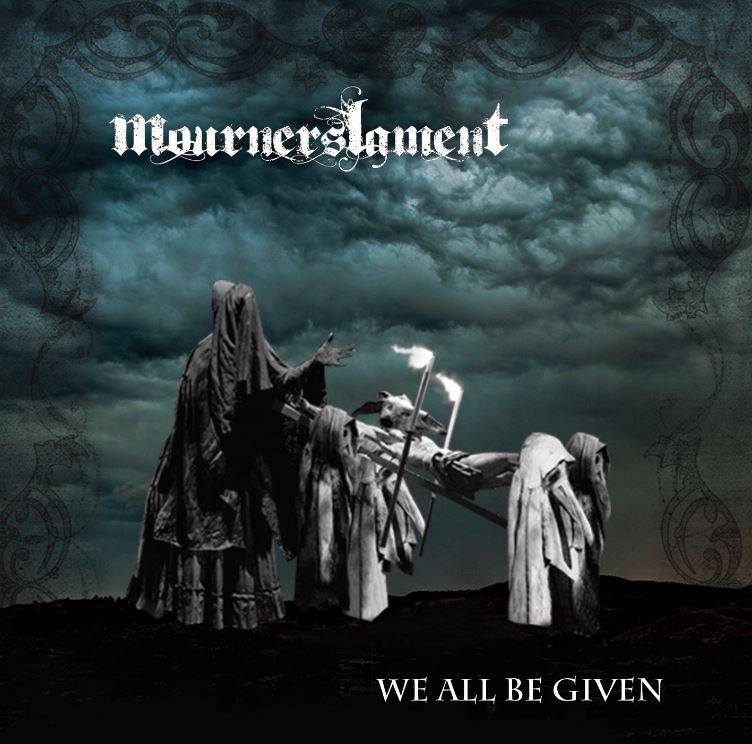 Este último disco de Mourners Lament, se presenta como una apología a la soledad y la desesperanza, con letras que enfocan su mensaje al sentimiento de melancolía y abatimiento, en donde las ganas y razones de vivir son la falta constante, mostrando un presente y futuro oscuro que es difícil de sobrellevar.
Desde el primer acorde Mourners Lament se las arregla para mostrar Doom/Death Metal de un estilo cuya melodía no acepta exageración en la velocidad de interpretación, sino una en el cual el medio tiempo es amo y señor de cada tema.
We all be Given… no pierde tiempo al crear una atmósfera propicia para desarrollar su contenido, enrareciendo el ambiente con un aura de penumbra que abarca los casi tres cuartos de hora que este trabajo dura.
La voz de Cristian Ibáñez, oscilando entre un sonido gutural profundo y una voz limpia completamente mustia y sombría, aporta en gran medida a que Mourners Lament no pierda la ambientación, potenciando aún más el aire nebuloso que a través de toda esta placa se logra.
No es de extrañar que We all be Given… sea una placa que logre capturar a los amantes del Doom ya que la formación de Mourners Lament cuenta con músicos de gran trayectoria en el Metal en Chile, lo que se refleja en arreglos y composiciones potentes y precisas que no flaquean en momento alguno.
En conclusión, We all be Given… como primer larga duración de Mourners Lament, logra representar de buena manera al Doom Metal con una propuesta concisa que se ajusta a trabajos de grandes exponentes del estilo, presentando temas contundentes y a la vez manteniendo una atmósfera que desborda melancolía y aflicción.
We all be Given… esta compuesto por los siguientes temas:
As Solemn Pain Profaned
Slumbers
Omnipresence
Suffocating Hopes
This Storm
We All Be Given
Mourners Lament está compuesto por:
Marcos Contreras : guitarras
Miguel Canessa: bateria
Matias Aguirre: teclados
Franco Ciaffaroni: bajo
Cristian Ibañez: Voces
Para más información pueden visitar la página de Mourners Lament en Facebook https://www.facebook.com/pg/mournerslament.official/
BLOG COMMENTS POWERED BY DISQUS