Thrash Metal a grandes cantidades es lo que nos trae Houndz Of Hate con su tercer trabajo Deus Lo Vult.
A pesar de que este es la tercera producción de Houndz Of Hate, luego de su promo Violent Aggressor y su larga duración Classic Death, no mucho sabíamos de esta banda proveniente de Rengo (ciudad ubicada a 100 km al norte de Santiago de Chile). Pero independiente de esto, la primera impresión que nos provocó este trabajo fue la de una potente banda de Thrash que saca lo mejor del estilo y lo plasma en los 4 temas que posee este EP
Si bien el punto bajo es la falta de un tinte propio por apegarse casi a un nivel de formula al estilo, la banda logra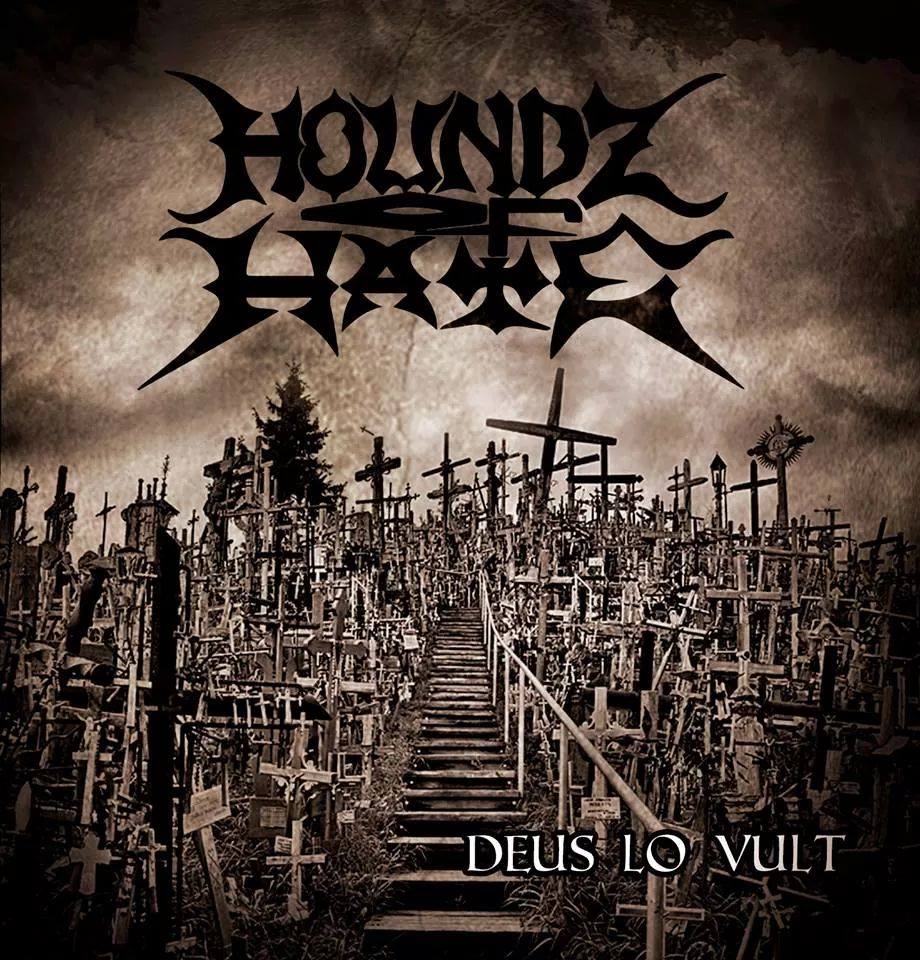 golpear con suficiente fuerza en cada tema, lo que hace que cualquier falencia pueda ser subsanada por el entusiasmo que muestran los integrantes que en su conjunto llevan a cabo una interpretación potente.
Aunque este EP es de reciente data, el sonido puede desconcertar a quienes están acostumbrados a grabaciones más refinadas, ya que acá lo que se escucha, se siente y se vive es Thrash Metal de la vieja escuela en todo sentido, dando la impresión de retornar en el tiempo.
Deus Lo Vult avanza de una manera vertiginosa dejando la impresión de ser poco a pesar de los 28 minutos que dura este EP, lo que obviamente da de cuentas que esta placa mantiene un ritmo constante que no da respiro.
Se divisa un futuro promisorio para esta banda si comienza a buscar un sonido propio pese a que el Thrash no permite mucho dinamismo en algunos aspectos. Mientras, quedamos a la espera de un nuevo trabajo de Houndz Of Hate que de seguro mantendrá la fuerza que apreciamos en Deus Lo Vult.
BLOG COMMENTS POWERED BY DISQUS