Grabado en enero de 2016 en los estudios Rubicon, Autómata aparece como la primera placa larga duración de Anthems of Hate la cual contiene 8 temas de una sólida amalgama de Thrash y Death Metal Melódico.
Autómata apela a un carácter contingente, inspirándo sus letras en una fuerte crítica social que se hace aún más clara al interpretar cada tema en español, lo que junto con la voz de Alejandro Gómez, mismo que actualmente ha sido reemplazado por Carlos Araya, realza la potencia de éste disco.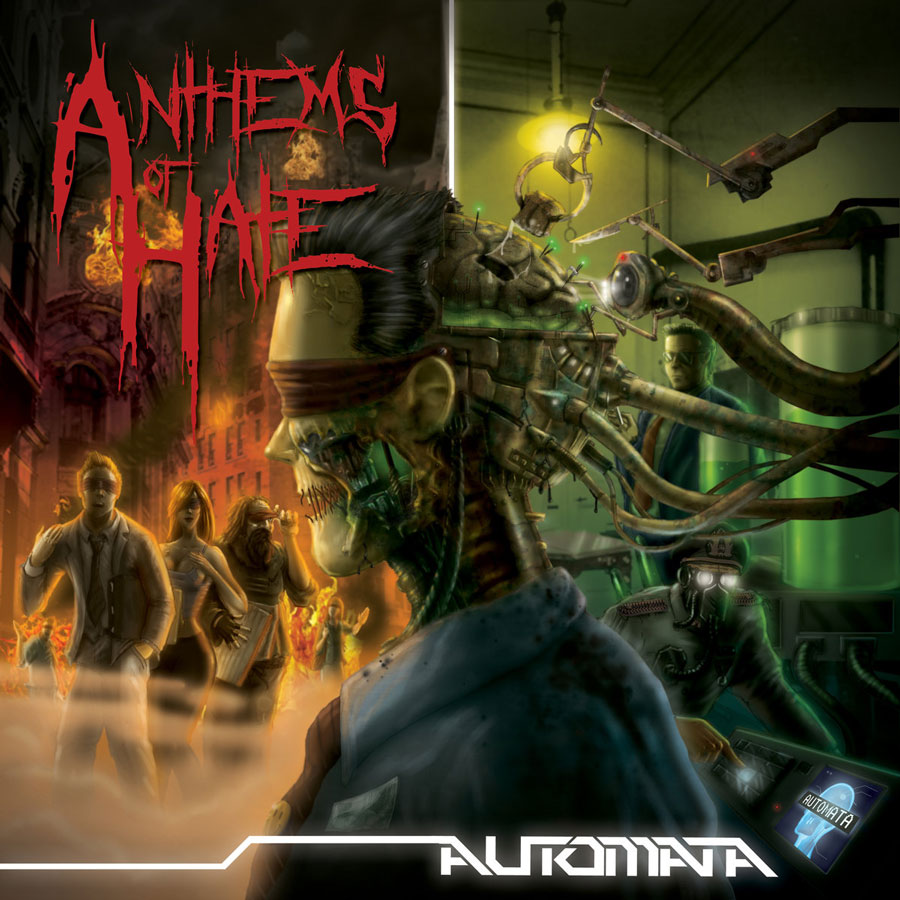 El fraseo de la rasposa voz de Gómez suele ser constante, tan solo limitado por la intervención de guitarras, según sea la ocasión. Cada coro suele remarcar el mensaje, haciendo destacar letras recargadas de crítica.
Anthems of Hate en este trabajo salta constantemente de un estilo a otro, sacando partido sistemáticamente al Thrash pero recargando cada composición con una sugerente cuota de Death Metal.
Zona de Caos pavimenta el camino para un disco que pretende destacar por potencia en un medio en el que cada vez más bandas se presentan con una propuesta similar. Temas como Hijos del Odio o Mentiras sobresalen por poco en un disco bastante parejo, en donde dinámicos riffs se suceden uno tras otro.
En conclusión. Autómata es un auspicioso primer larga duración, en donde Anthems of Hate se presenta como una banda de composiciones solidas que buscan sobresalir a base de fuerza y contundentes letras. Solo el futuro dirá que es lo que se viene, pero hasta el momento Anthems of Hate a tomado un buen camino.
Los 8 temas que conforman Autómata son:
Zona de Caos 05:31
Santo Estigma 04:02
Hijos del Odio 04:35
Revolución 03:30
Mentiras 04:27
Nación Suicida 04:50
Ataque Terrorista 04:13
Autómata 05:07
El disco fue grabado por:
Jorge Feliu: Batería
Rodrigo Cuello: Guitarra
Pablo Cáceres: Bajo
Alejandro Gomez: Voz
La actual formación de Anthems of Hate es:
Jorge Feliu: Batería
Rodrigo Cuello: Guitarra
Ismael Caceres: Guitarra
Pablo Cáceres: Bajo
Carlos Araya: Voz
Para más información pueden contactar a la banda a través de su página de Facebook en https://www.facebook.com/anthemsofhate/
BLOG COMMENTS POWERED BY DISQUS